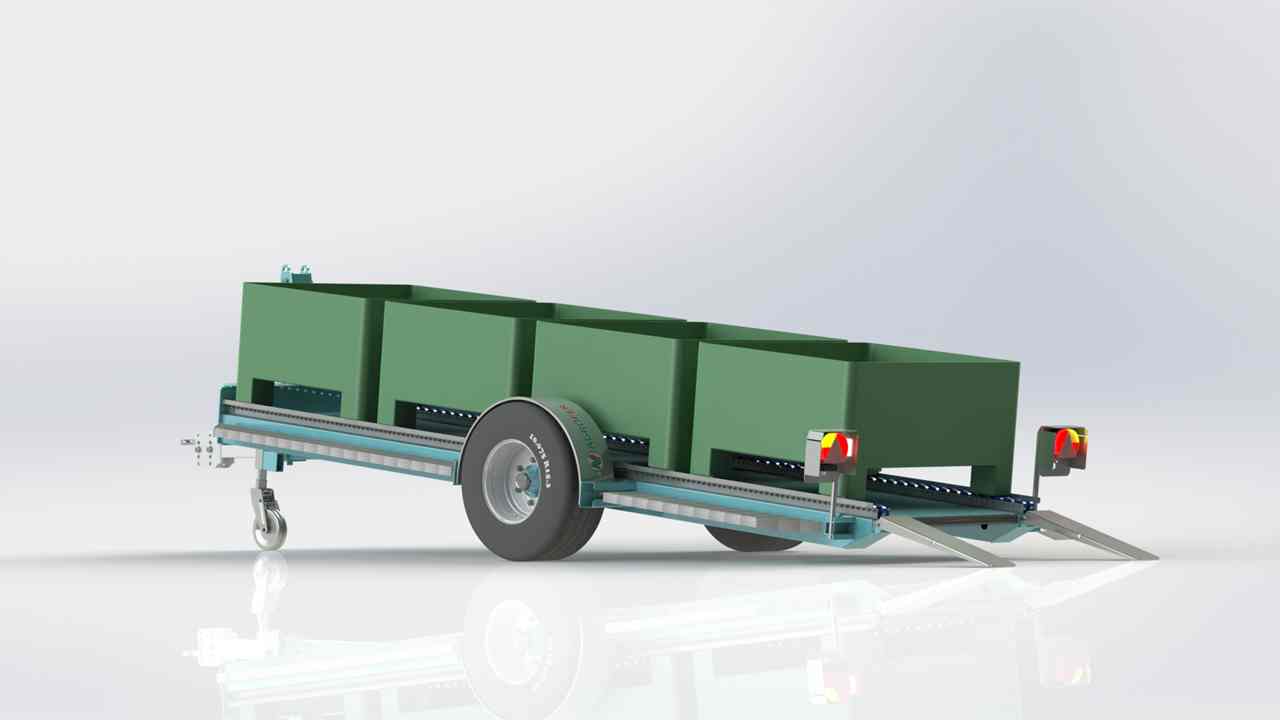 The G40 RT AGROFER single-axle bin holder with rigid suspensions is built with quality materials and technological solutions to facilitate the work that is commonly carried out during the harvesting of fruit and vegetables in row crops, road transport and bin unloading.
The main structure of the frame is made up of 150×150 tubular side members and is very slim, allowing for harvesting even in low plantations.
It is complete with:
lowering of the floor
mobile support platforms to reach the second row of boxes
roller conveyor with double adjustable wheels for bin unloading
adjustable guides
removable rudder
axle with mechanical brake
headlights
On request: "Italian Certificate" road homologation for 40 quintals only for Italian road traffic.